about us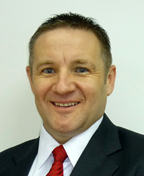 Edward Manchester
Founder
Biotech Consultancy Services was established in 2010.
Our principal area of expertise focuses on combining applied biotechnology with strategic business management consultancy into the agriculture livestock and related industries.
Headquartered in Singapore, the company was founded by Edward Manchester.
For the last 17 years, Edward has been directly involved in the biotechnology and related businesses. With considerable international experience, encompassing livestock management positions, Edward has led specialty biotech companies into market leading positions.
From technical product development and positioning strategies, training of international sales teams, through to strategic commercial management of key geographical territories across Asia, Russia and Europe, Edward has been recognised as a top global performer for a major international biotech corporation. Edward graduated in Aquaculture Management in the UK.
Edward is now engaged as Regional Director with Biomin Asia, based in Singapore.
Biomin is a global leader in animal health nutrition, developing and producing feed additives, premixes and services to improve animal health and performance in a natural way. Biomin is having market distribution in over 100 countries globally. Leveraging on the latest technologies, Biomin offers sustainable, quality products which include mycotoxin risk management, phytogenic growth promoting solutions and other specific solutions to address dietary requirements for poultry, swine, dairy and aquaculture. More information can be found at www.biomin.net
Our services
We deliver Total Consultancy Solutions across 2 platforms:
Management Solutions
We focus on the 2 principal areas of tactical and strategic business management. View more
Biotechnology Solutions
Sustainable profitable agriculture is essential to meet the food demands of the growing world population. Effective biotech applications are critical. View more