Welcome to Biotech Consultancy Services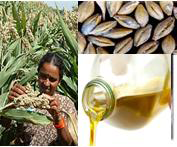 Biotechnology is generating a more sustainable agriculture, providing healthier and more functional foods and assisting towards cleaner environments. Food safety and public awareness will continue to be an area of increasing importance. It is essential that modern biotechnology applications will ensure the health and well-being of the consumers from field to fork.
At Biotech Consultancy Services we aim to be at the forefront of these developments.
Our Business Ethics
Our Vision: ...to be a leading independent technical and management advisory service to the biotechnology industry.
Our Mission: ...to bring value to our clients through a focused approach of partnership, engagement and performance.
Our motto is simple: ..."Excellency Uncompromised". This represents the underlying culture of our business.
Our values can be best described by one word: "TRUST"
Trust is built from integrity, honesty and decency. Our work culture is based on dedication and perseverance. We serve with respect.
Our services
We deliver Total Consultancy Solutions across 2 platforms:
Management Solutions
We focus on the 2 principal areas of tactical and strategic business management. View more
Biotechnology Solutions
Sustainable profitable agriculture is essential to meet the food demands of the growing world population. Effective biotech applications are critical. View more